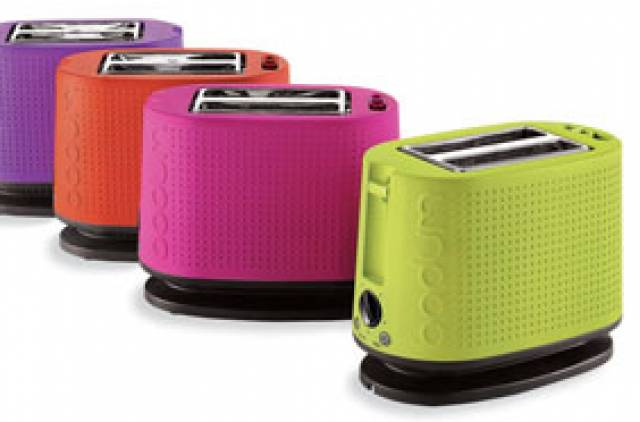 STYLISH TOAST: Bring some color into your boring morning routine with a fun, candy-colored toaster from Bodem. The dual-slice appliances with removable crumb-keeper comes in lime green, red, purple or bright pink. Bistro Toaster ($80). Available at Neiman Marcus.
FURNITURE LOVE: If in need of a little home renovation, you're in luck, because Jayson Home and Garden is having a sale; 20 percent off both in-stock and special order furniture. Just order by October 12 to score this deal. Jayson Home and Garden; 1885 N. Clybourn Ave; 773.248.8180
SNEAKER SPLURGE: If a splurge is in order, it might be worth it for these
Sport shoes
from Hermes. Goatskin velour and calfskin leather in various colors like red and tan are killer. Just something to ponder. Get 'em at
Hermes
.