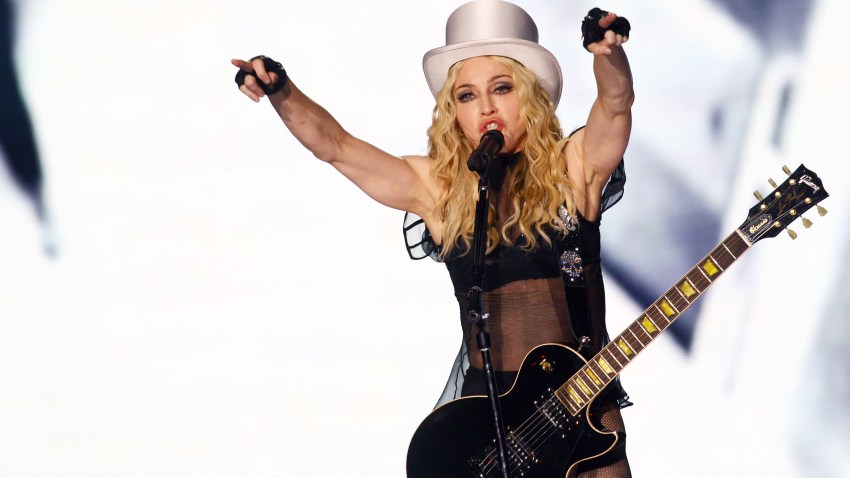 Guy Richie or not, Madonna still gets plenty of attention for her music. You do remember she started as a singer.
While the tabloids have been following her every marital move, the Material Girl has turned Sticky and Sweet with her latest tour that makes a two-night stop in Chicago Sunday and Monday.
After beginning the tour in Europe, Madonna is in the middle of the North American leg, followed by shows in Mexico and South America.
Sunday's show featured Madonna switching between a variety of her different personalities she has had through her storied career.
Following the high energy, dancing extravaganza's of her other tours, "Sticky & Sweet" is directed by Madonna's creative collaborator, Jamie King. The show features songs off her 11th album, Hard Candy. The NY Daily News hailed it as her greatest album ever. Madonna paired the new album's songs with several older classics and audience favorites in Sunday's show.
For those heading to the United Center for the second show, here's hoping the energy level remains high, the music stays loud, and the costume changes still fly at a rapid pace.