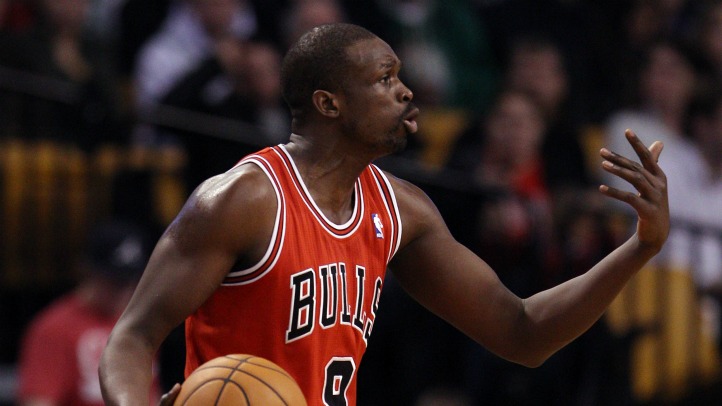 One of the big questions during the Chicago Bulls media day session on Monday was the health of Luol Deng.

Deng's injured left wrist has been a topic of discussion for months and seemed to reach a contentious point with the team when he decided to play for Great Britain during the 2012 Summer Olympics instead of having surgery.

But all of that seems to be water under the bridge now as the nine-year veteran insists that his wrist is fine, and he's tired of being asked about it, quite frankly.

"I have to say that it's the most annoying question -- I'm going to be honest and say it. I keep saying my wrist is fine but I keep getting asked about it. I don't know what else I can say," Deng told NBC Chicago on Monday. "I think I'll paint 'my wrist is fine' on my car so every time I drive, everyone can see it. Maybe they'll put it on the Jumbotron at the United Center."

Luol tore a ligament in his wrist during a road game against the Charlotte Bobcats in January. With Derrick Rose, Rip Hamilton, Joakim Noah and Taj Gibson all battling injuries at the time, Deng opted against surgery and decided to play through the pain the rest of the season.

After the Bulls were eliminated in the first round of the NBA Playoffs, the Bulls wanted Deng to have the surgical procedure so that he'd be ready for training camp in the fall, but Luol was strongly committed to playing for his adopted home country who were playing host to the summer games. That decision reportedly raised the ire of some members of the Bulls front office.

But Deng insists that he's healthy now and ready to go. With D. Rose expected to miss the first half of the season and then some, Luol knows that he's going to be relied upon a lot more and he's ready to step up to the challenge.

"No one is going to cover up for Derrick individually. I think the best thing I've learned throughout my career -- even last year -- was do what I know how to do and not try to be out of character. I'm going to play hard, I'm going to try to score, I'm going to try to play solid defense as I always do, and be a good teammate."