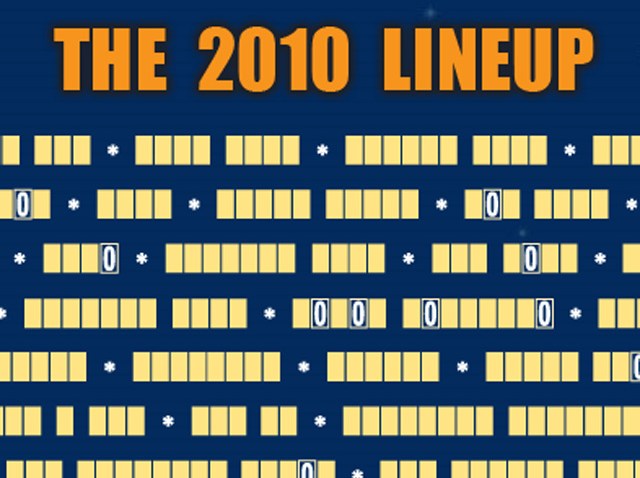 Can we buy another vowel?
Lollapalooza is making sure there's plenty of intrigue surrounding this year's lineup.
They've posted the lineup online in the form of the game Hangman, and have only added the Os, spurring an online debate and furious head-scratching word games to figure out who will be playing.
Time Out Chicago points out that Soundgarden, Green Day, Lady Gaga, Arcade Fire, the Strokes and Phoenix all fit across the top line, making those performers the possible headliners. Those groups have already been rumored to be playing at the music festival, scheduled for August 6-8 in Grant Park.
A letter a day will be released until the full lineup is announced April 6.
Another round of advance three-day passes went on sale Tuesday for $190 apiece.