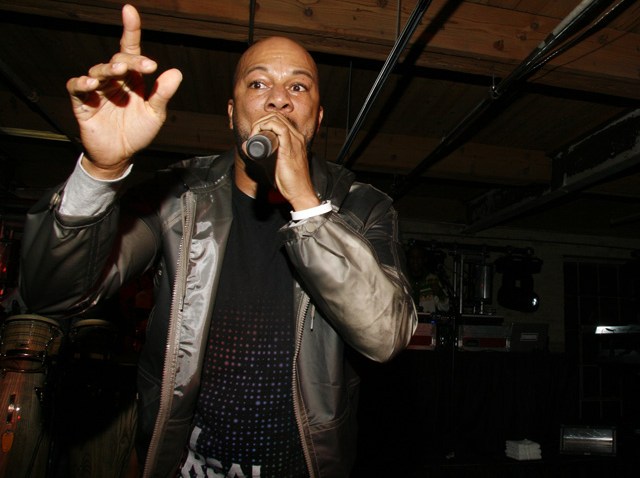 It was a LOCALS ONLY night in Chicago as a select crowd was treated to an early Christmas gift from Common in his home town.
The secret show at the Museum of Contemporary Arts Warehouse on the West Side was, like the rapper ... un-Common. The diverse crowd of friends and fans won the free tickets by showing they were in-the-Chicago-know in an online quiz on nbcchicago.com.
Hundreds rocked the house as Common owned the stage along with a band and deejay sprinkling classics with several songs from his newly-released eighth album, "Universal Mind Control," including "Punk Drunk Love and "Gladiator."
The ever-edgy rapper showed his political love for Chicago's president-elect Barack Obama and some political commentary for the scandal-plagued governor of Illinois, Rod Blagojevich, who was charged with corruption this week.
Common has been all over the country promoting his CD that dropped Tuesday. He also played a secret show on Wednesday in L.A. and another in New York on Thursday. However, the rapper -- who grew up on the South Side -- told his fans that "there ain't nothin' like a Chicago crowd."
Unlike a lot of rappers, Common is known for his conscious lyrics, but "Universal Mind Control" is a lot more upbeat. If the crush of people in the crowd jumping up and down and dancing were any indication, it's a common theme they can all get used to.
Did you go to the show? Click here to upload your pics!