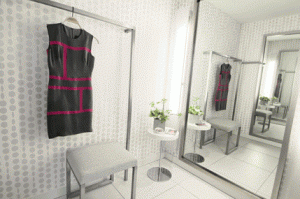 We've long admired North Shore's swanky Chalk Boutique North Shore for it's well edited selection of wearable designer pieces from across the globe, but for city and suburban dwellers, trekking over to Evanston to check out the goods just isn't always in the cards.

But now you can check out all of their feminine, urban pieces with the launch of their new online boutique.
Their line of coveted apparel and accessories is now available for the first time via web, at Taigan.com
A recent afternoon spent perusing the site left us with a hankering for a variety of fall items -- boots, cozy fur-trimmed coats and lots of jewel tones. And the goods were just a click away, minus the commute.
Visit the new site here (warning, your credit card may get a workout).