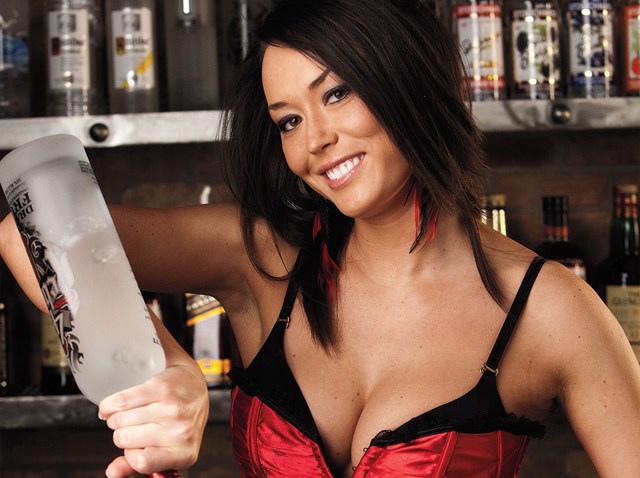 Kat Corbin has already started getting the funny looks from customers at work.

That's what happens when you're featured in Playboy magazine and the guys ordering drinks from you obviously read the magazine.

"I've seen a lot of really confused faces, because they're trying to see where they know me from because they don't want to bring it up," Corbin says.

The 24-year-old bartender at John Barleycorn's Schaumburg location is featured in the June issue as the featured "Playboy Barmate" -- exposure (or lack thereof), that could lead to future endeavors beyond slinging drinks for a living.

"I would like to take it in the direction of a career in modeling. It's such an honor because there's only 12 a year, but other than that it's really opened my eyes to how much I enjoy modeling," Corbin says.

Corbin says the first thing guys notice about her is her height. The 5-foot-11 Naperville native wears heels everywhere she goes -- except for the gym.

It's all happened so fast that she hasn't even had a chance to show her parents. Mom won't be a problem, but dad?

"I'm only topless, so he might take a glance to see what the setting is like and turn away but with my mom, it's totally normal. They're both very excited."

Corbin was discovered at a local casting call and has been doing online work with Playboy before getting her big break.