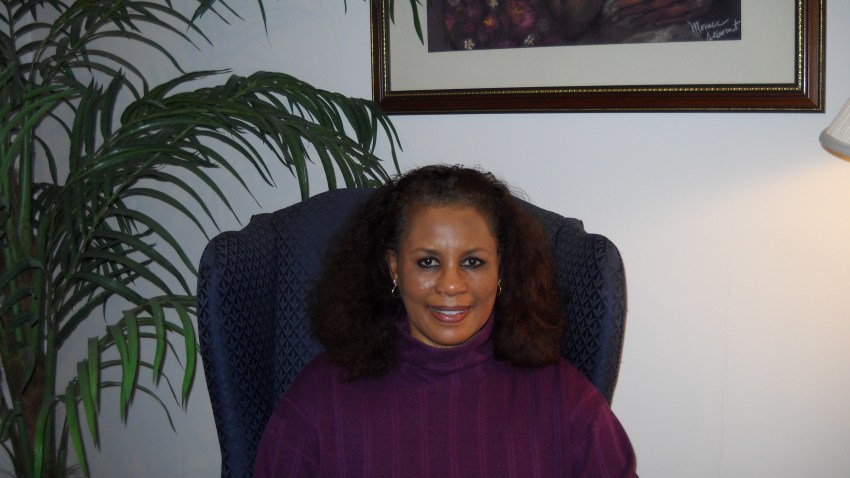 Lim DePriest is not only my mother and my hero, she is a trend setter, role model and a survivor totally deserving of a makeover.

My mother picked cotton in 1950s Mississippi, broke work place racial barriers in 1960s Chicago, worked two jobs, pursued and received her college degree from Mundelein college in the 1970s and 80s, all as a single mother raising a male child in this city. She's formally retired now but, at age 68, she just will not stop!
She works part-time as a substitute teacher and has been voted favorite substitute teacher four years straight by the students at Buffalo Grove H.S. The students lovingly refer to her as "Miss D". The students at John Hersey H.S. in Arlington Heights call her "Mama D". I'm jealous but I guess I have to share her!
My mom is a survivor in every sense of the word:


• She's had three back surgeries
• She suffers from congestive heart failure
• Her heart is 100% dependent on a pacemaker
• She has glaucoma
• Most recently she was diagnosed with breast cancer

And she never complains!

My mother is a beautiful woman who also worked as a model part- time during the 1960s and 70s. Though very beautiful, she's never vain. This is why I'm saddened and my heart aches for her. She spends so much money on doctors and medicine that she is unable to afford even the simplest luxury. Manicures and pedicures are out of the question. Forget about the hairdresser and thank God she has the type of hair that does not require a perm!

Lim DePriest is an extraordinary woman who's led an extraordinary life. She has traveled the world and steam rolled through corporate America. She maintains her standards by shopping at Goodwill and on E-Bay. She smiles and refers to herself as the "coupon queen"!

Mom has helped so many people throughout her life. She was the first born of seven children. Not only did she raise me; she brought five of her six siblings out of Mississippi all while sending
money to my aging and ailing grandmother. She is a true matriarch.

My mother has done so much for so many; it's her turn now. She deserves this makeover and more. She'll be 69 years old on April 12th. This would be a wonderful birthday present.
My name is Ronald Robinson and mother is my hero. If you were to meet her, she'd be yours too.