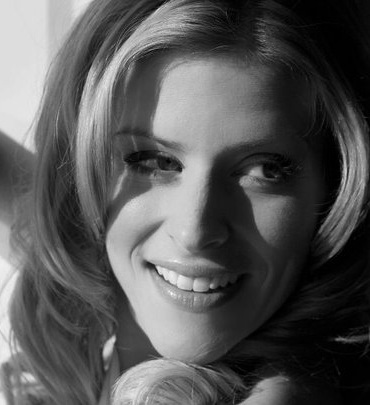 Chicagoan Libby Salerno knows a thing or two about fashion, so with the weather finally showing us some love, we tapped the celebrated designer and stylist for her thoughts on fashion. Everything from dressing on a budget to hiding that extra 5 pounds.
Whose style do you most admire?
I absolutely admire women who are comfortable in their own skin, and use clothing to enhance their natural beauty. The woman whose style I most admire is Jennifer Aniston. She is the embodiment of natural beauty. She is absolutely ethereal; she never looks like she wears a ton of make-up; and her style is simplistic, while accentuating all her best features. And, she always dresses appropriately for her age.
If a girl's on a budget, what's one thing she can buy that will be most beneficial to her wardrobe?
For someone who is on a budget but wants some options to help change up her look, I'd go for shoes and scarves, and I'd send her directly to Target. You will get a lot for your money here, and you'll also find items that withstand the test of time.
What's the best (And most realistic!) way to shop when you've put on some pounds?
The hardest part about dressing your body when you have gained a few pounds, regardless of whether you plan on losing them or not, is being honest with yourself and admitting that you may need to go up a size – even for a short time. No matter what size you are, wearing clothing that is too tight will be unflattering and make you look heavier than you are. It's okay to go up a size, and many pieces of clothing can be tailored once you lose weight, so that you don't feel the expense was wasted.
Favorite moment as a stylist.
Styling is one part fashion and one part therapy. I love watching a bride walk down the aisle; I love watching a new mommy learn to love her new and changing body; and I love solving the problems that so many people brush off and say is just women being "superficial." The truth is, we all associate some level of our personal happiness with the way we look. I just love the end result when I am truly able to help someone overcome some sort of obstacle in their life. I'm happy I can do it with fashion and style – the two things I know best.