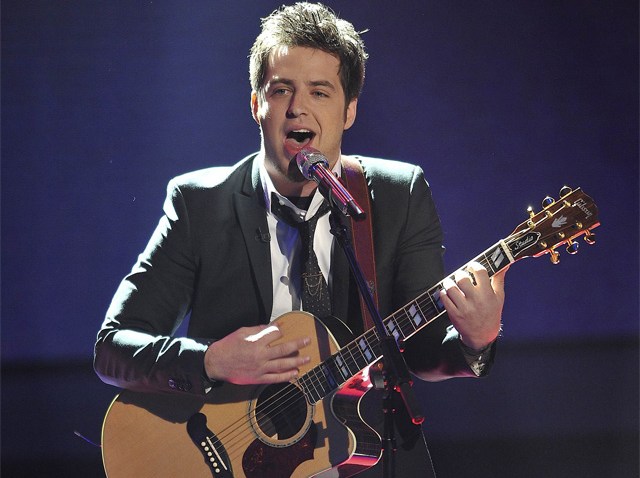 If there was any doubt that Lee DeWyze is the runaway favorite to win "American Idol" this season, last night's performance put them to rest.

The pressure was on the Mt. Propect native after none other than the irritable Simon Cowell chose the song DeWyze would perform -- Leonard Cohen's "Hallelujah."

But DeWyze rose to the occasion, taking the audience to church with a gospel-tinged performance with the aid of eight backup singers, earning gushing praise from all four judges.

Randy Jackson:
"I'm gonna tell you something man. I've been waiting all season long to see who's going to throw down the real gauntlet to try to win the whole thing ... This was, I think, your biggest moment on this entire show."

Ellen DeGeneres:
"There's really nothing more to be said. That was stunning -- it was just stunning."

Kara DioGuardi
"Lee, you are what this show is all about. Someone who starts in one place and ends up here tonight in an incredible epic moment. You are the heart of this show this season and you just owned the entire night,"

Simon Cowell:
"Tonight, with that performance, you've proved that you are a fantastic singer, a great person, and I really hope for you that you make it back here next week."

Chicago's Crystal Bowersox stood out with her rendition of "Maybe I'm Amazed," and may have put hersef in position for an all-local final. The Chicago Sun-Times' TV critic Paige Wiser described Casey James' performance as "indistinguishable," saying he "amiably sleep-walked through another night."

The voting results will be revealed on Wednesday's show.