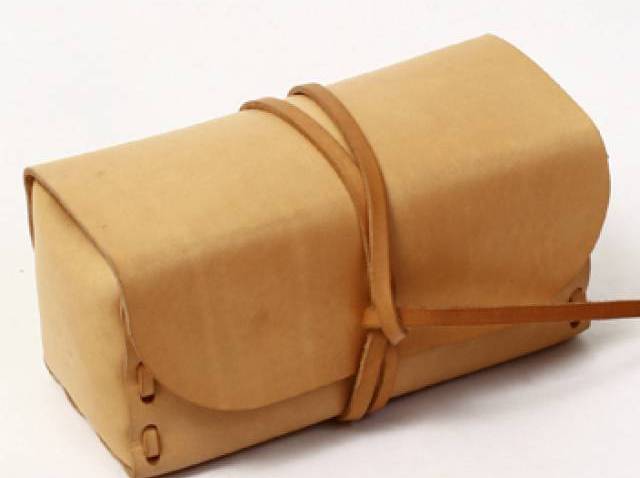 DOPPITY DOP: Handmade in Wisconsin using natural leather that turns golden brown with wear, the Kenton Sorenson dopp kit has a simple leather wrap with tie closure that also keeps the kit open while in use. Great for storing stuff, end of story. Available at Context Clothing.
WINE PAIRING: Take the work out of trying to pair food with wine, thanks to the
Quickfire Wines & Top Chef Cookbook Set
. A pair of
Napa Valley
wines (one bottle each of Quickfire Chardonnay and Quickfire Cabernet Sauvignon) compliments the recipes inside the Top Chef cookbook.
Available
here
.
THORN IN MY SIDE: Be the fairest of them all with this
D.L. & Co. Thorn Apple Candle
. Encrusted with crystallized Swarovski elements, the red candle carries the scent of a crisp and verdant Thorn Apple fragrance. Snow White would be jealous.
Get it
here
.