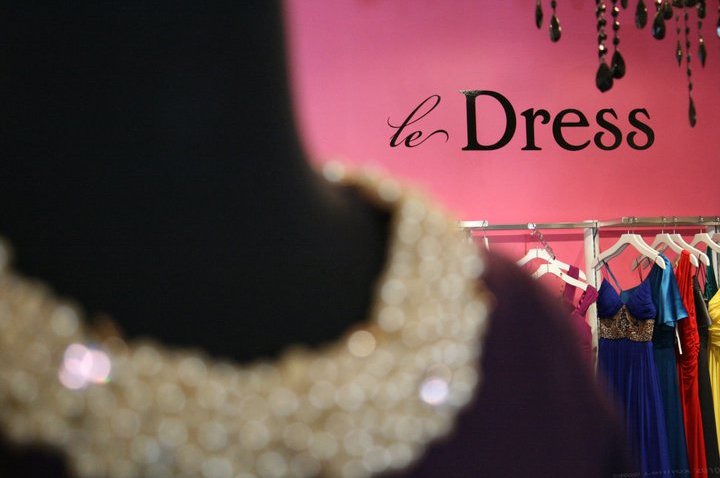 Chicago ladies are in need of fashionable frocks. So much so, that a second location became a necessity for sassy dress boutique le Dress.
The Wicker Park boutique has decided to woo some Michigan Avenue babes by opening up a second location.
The original 1741 W. Division location will remain, but a temporary pop-up shop has popped up inside the Shops at Northbridge.
The new location, dubbed le Dress deux, is slightly smaller than the mothership, but carrries the same fun and flirty design of the original (pink with black and silver accents, sleek fixtures).
And unlike the original location, the Mag mile store will not carry long formal dresses or shoes, instead featuring the same lines with an emphasis on local designers like Kristin Hassan, RUCH and Rach B.
The store will also be selling some pieces that you can't find elsewhere on Michigan Avenue, like hot-to-trot dresses from Jay Godfrey, Shoshanna, Yumi Kim, Tracey Reese and Viv & Ingrid.
The shop will be at the Northbridge Mall for the next year, so you have plenty of time to shop.
But with the speed at which dresses sell out at the original location, you might want to make it a priority.
Get Breaking SMS Alerts: Be the first to know when news breaks, and when weather changes dramatically.
News: Text CHIBREAKING to 622669
Weather: Text CHIWEATHER to 622669