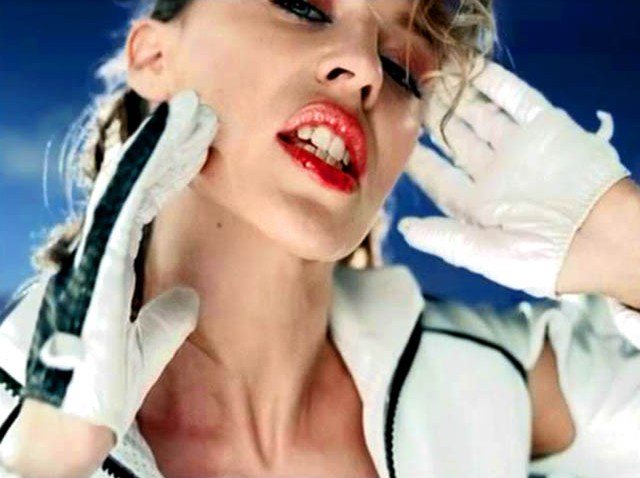 ABOUT TIME: Pop-maven Kylie Minogue finally got her first U.S. tour off the ground, and she'll bring her over-the-top performance to the UIC Pavilion. The Australian singer has stuck with classics from her back catalog ("Can't Get You Out Of My Head") as well as introduced a new, Scissor Sisters-like track, "Better Than Today." 1150 W. Harrison St.; West Loop. 8 p.m. $75.
PUT A BROACH IN IT: Before the Bush administration's "our way or the highway" approach to foreign policy, diplomatic talks were at times guided by the subtle hints derived from former Secretary of State Madeleine Albright's pins. (She was known to wear a pin shaped like a turtle when negotiations with other countries began to stall.) Albright will read from her new book, "Read My Pins: Stories From A Diplomat's Jewel Box," at the Borders on State Street. 150 N. State St.; Gold Coast. 12:30 p.m. Free.
SEVEN-LETTER WORDS: Bone up on those Q words because it's Scrabble night at The Coffee Studio. This event is open to both mega-word nerds and first-time players, and The Coffee Studio provides the boards and dictionaries. 5628 N. Clark St.; Andersonville. 6:30 p.m. to 8:30 p.m. Free.