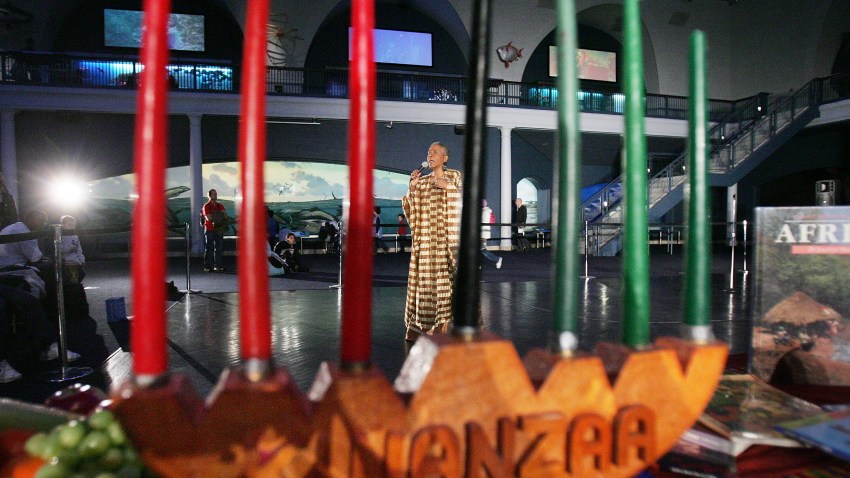 IT'S KWANZAA TIME: Malcolm X College hosts the 15th Annual Kwanzaa Observance Program for the week-long celebration of Kwanzaa. The event is free and includes performing artists and music. Check out Malcolm X College's website for a complete schedule. 1900 W. Van Buren St.; Near West Side. Saturday at 10 a.m. and Sunday at 2 p.m. Free.
THAT GUY FROM RATATOUILLE: Comedian Patton Oswalt stops by the Lakeshore Theater. Patton's got a new comedy CD out, "My Weakness Is Strong," and recently starred in the hilarious movie "Big Fan." 3175 N. Broadway; Lakeview.Saturday. 8 p.m. $25.
KILLING SOME NAZIS: If you're tired of watching holiday movies, then head over to the Gene Siskel Film Center for its screening of Quentin Tarantino's edgy WWII flick, "Inglourious Basterds." It's like "The Dirty Dozen" but with more swearing. 164 N. State St.; Loop. Saturday. 7:30 p.m. $10 for general admission, $7 for students, $4 for SAIC students and faculty, and $5 for film center members.
HOT DOGS: Spend the afternoon with man's best friend at Wild Pug, which will let bar patrons bring their pooches inside for some mingling. It'll be like a dog park, but you won't get arrested for drinking outside. 4810 N. Broadway; Uptown. Saturday. 3 p.m.
POST X-MAS HIJINKS: The Hideout hosts the popular Life During Wartime dance party, with Mother Hubbard and DJ A-Cup spinning indie and electro remixes. Tonight's holiday-themed party is titled "F U Santa." 1354 W. Wabansia Ave.; Noble Square. 11:30 p.m. $5.