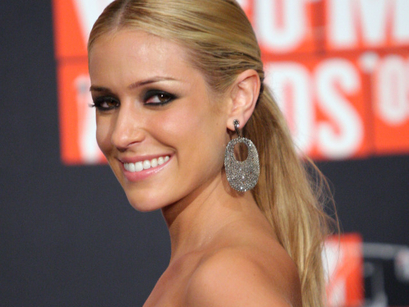 If food is the way to a man's stomach, then reality princess Kristin Cavalleri and Bears quarterback Jay Cutler are probably doing just fine.

Cavalarri was seen all over town this weekend, both with friends and with her beau.

She spent Saturday afternoon brunching at Hub51 with two friends and sipping mimosas. Cavalarri chilled at the bar while trying to go incognito in a t-shirt, jeans and a hat. She also splurged on some fries.

Then she met up with Cutler on Sunday for date night at Joe's Seafood and Stone Crab, where the duo didn't hold back from indulging. Filet mignon, scallops and mac 'n cheese were all on the menu, and they finished it off with some Apple Pie a La Mode and Peanut Butter Pie.

According to Cavalarri's Twitter page, she also managed to fit in a trip to Chicago Gourmet:
But is she sharing that "l" word with her guy? Inquiring (nosey) minds want to know.