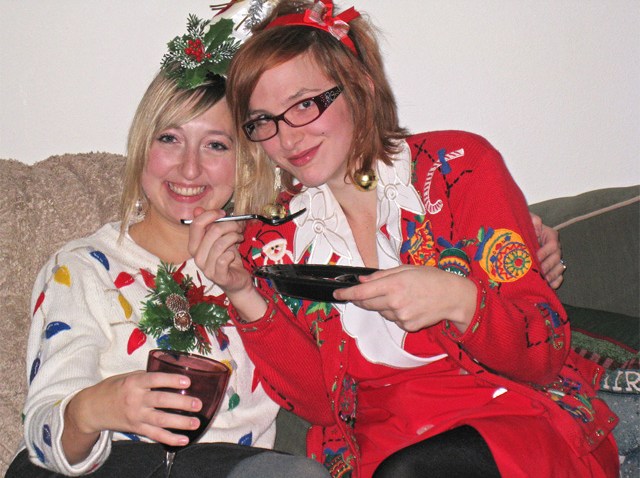 Ah, the holiday season. Chestnuts roasting on an open fire, the pungent smell of pine in the air and the scratchy feeling of an ugly sweater on your back.

Yes, it's time for the ugly sweater party craze to rear its ugly head this season. Got an itch to glue a sequined snowman to a brightly-colored sweater? If so, then you're already feeling the ugly spirit.

One of the top online destinations for ugly sweaters is the Chicago-based www.UglySweaterStore.com, launched last year by Jenny Keeney and Clarissa Trujillo, two car poolers who came up with the idea while crawling through commuter traffic.

This year, the pair is also offering tips on creating a more complete ugly sweater party experience, including adding ugly food such as casseroles and creating a video invite to add some hype to your party.

They've also expanded their inventory this season so that children can also get just as ugly as their parents.

And make sure to take plenty of pictures. You'll need some tangible evidence to discuss during family therapy 10 years from now.