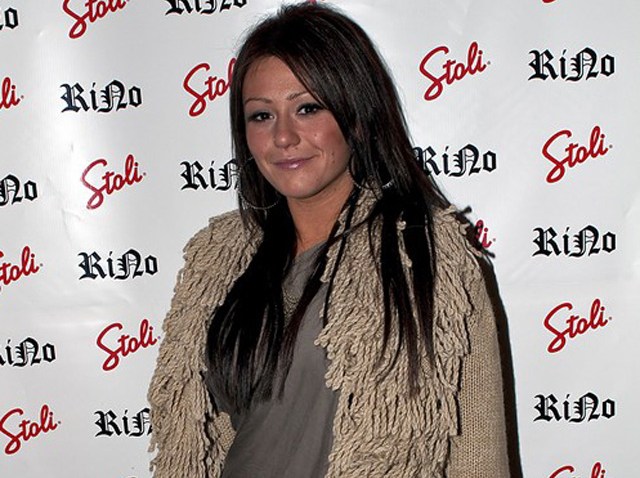 If you were expecting drunken hookups and a few punches being thrown with a "Jersey Shore" cast member invading Chicago Saturday night, you were sadly disappointed.

Jenny "JWOWW" made good on her promise to return to the city after canceling last weekend's appearance, showing up at RiNo nightclub for some after-hours shenanigans.

But perhaps she needs her fellow cast mates to really get the party started. The gal whose professed a liking for "gorilla-type juice-head" guys with a propensity for piercings in their nether regions had a new dude in tow that didn't appear to fit any of those categories.

"I'm still recuperating from last night, which was crazy. We were at a huge party with like 8,000 people and not enough security. They shoved me and Vinny in this holding area that was no bigger than a walk-in closet," she said. "It got so crazy in there that we weren't able to stay."

The reality show star better get used to the attention. The season finale garnered the biggest ratings in MTV's history, and despite rumors that Jersey Shore officials will not allow the show to return to that city, JWOWW is down for a second season whenever and wherever.

"I'd love to do it, and I'd love to do it with the original cast. It's like 75-25 as to whether it will actually happen. I know MTV definitely wants to do it, so we'll see, but I'm definitely down," JWOWW said.

It's not the Olympics, but if Jersey doesn't want them anymore, perhaps Mayor Daley should pitch Chicago.

"Lake Shore" anyone?

More members of the "Jersey Shore" cast are headed to Chicago in the next few weeks. Click here for the list.