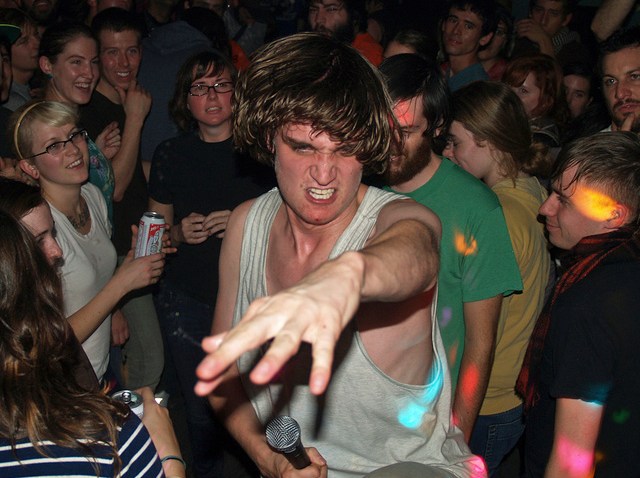 JUICY JUICE: It's great when gay bars break out of their Madonna-remixing shells and play music that's actually hip with the kids. (No, not Lady Gaga.) Rapper Juiceboxxx stops by Berlin with local DJs Pooper and Pizza Dog. Also, $2 PBR and $1 select shots! 954 W. Belmont Ave.; Lakeview. 11 p.m. No cover. 21 and older.
POSTER BOYS: Local graphic artist Jay Ryan stops by Quimby's to sign copies of his new book, "Animals And Objects In And Out Of Water," which covers 120 of Ryan's favorite pieces. Also appearing with Ryan is local comics artist Paul Hornschemeier, who'll be signing copies of his latest effort, "All And Sundry: Uncollected Work, 2004-2009." 1854 W. North Ave.; Wicker Park. 7 p.m. Free.
GO ASK ALICE: Indie-rockers White Rabbits have been compared to Spoon and The Walkmen. Spoon's Britt Daniel helped produce White Rabbits' latest album, "It's Frightening," and the group opens for The Walkmen at Schubas tonight. Fancy that. 3159 N. Southport Ave.; Lakeview. 9 p.m. $20. 21 and older.