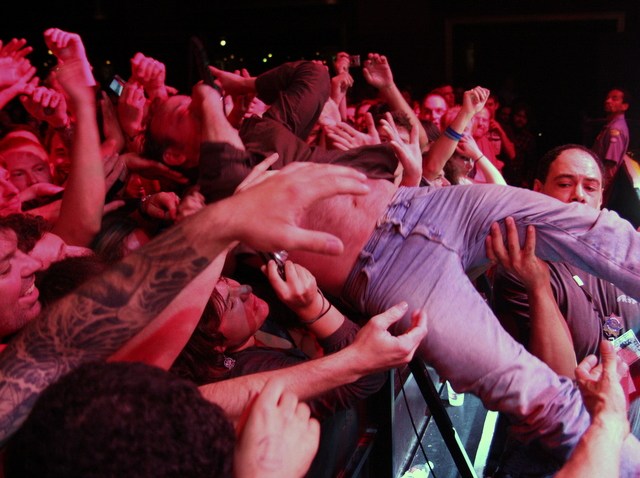 THE RESURRECTION OF THE JESUS LIZARD: The Jesus Lizard continues to ride high on its recent reunion with two sold-out shows at Metro. Tonight's openers include Model/Actress and tomorrow's includes Triclops! 3730 N. Clark St.; Wrigleyville. 8 p.m. $25.
DO-RE-MI: "The Sound Of Music" celebrates its 50th anniversary this month, which makes the Music Box's annual sing-a-long version of the movie all the more special. Starting tonight, a bag of props will be given to participants for each screening of "The Sound Of Music" that can be used at specific moments during the film. Also, audience members are encouraged to dress up, so get to work on those von Tramp group costumes. 3733 N. Southport Ave.; Lakeview. 7 p.m. $12 in advance or $15 at the door.
FROM THE HORSE'S MOUTH: The Chicago-based folk group The Horse's Ha opens for Joseph Arthur at the Old Town School Of Folk Music. The band's most recent album, "Of The Cathmawr Yards," is odd in a good way, blending a somewhat jazzy sound to indie-folk melodies. 4544 N. Lincoln Ave.; Lincoln Square. 8 p.m. $22, $20 for Old Town School members, or $18 for senior citizens and children.