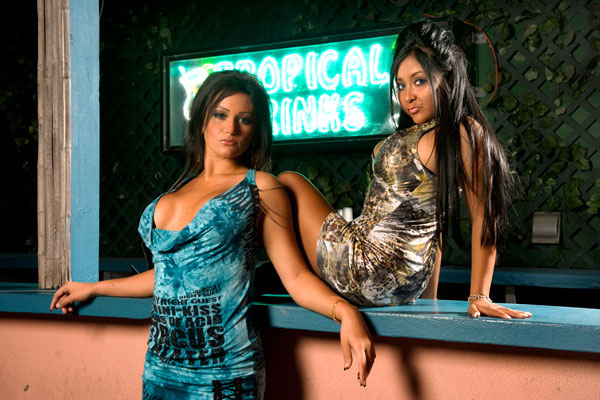 Stop us if you've heard this one before. A "Jersey Shore" cast member is coming to Chicago.

No, really, don't click away, we saw it for ourselves, in the form of a press release, so it's got to be true. Jenny "JWOWW" is making an appearance at Rino nightclub on Saturday.

OK, we don't blame you for feeling like a scorned lover wary about jumping right back into another relationship. After all, it was just last weekend that JWOWW and her pals Pauly D, Snooki, and Mike "The Situation" left Chicago's late-night scenesters at the altar, canceling their respective appearances at various nightclubs hours before they were supposed to show up.

The cancellations were reportedly due to scheduled MTV appearances -- mainly, partying it up in LA and hanging out at the Lakers game Friday night. Can't hide anywhere these days people.

But perhaps we should give JWOWW a break. She actually apologized to her Chicago fans via Twitter after canceling last week, and did say she'd "be back soon."

However, diss your Chicago fans again and we're pretty sure there'll be a solitary finger added to those fist pumps.