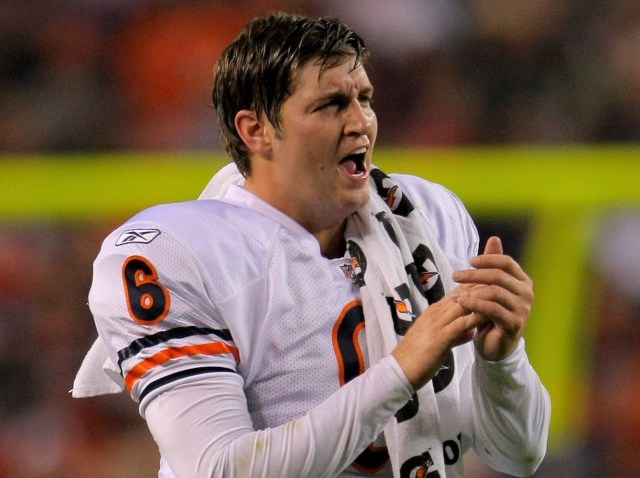 Sure, it was just preseason. But it turns out there was a lot of interest in watching Jay Cutler stick it to his old team in front of a stadium full of disgruntled fans.

The Bears-Broncos game on Sunday night notched the best preseason NFL rating in five years.
The game, which the Bears won 27-17 on the heels of a strong Cutler performance, scored a 7.3 overnight rating, meaning just short of one million people watched the game. The game did well in Chicago, too (big surprise there), where it earned a 22.6 rating and a 36 percent local share, which equals about 800,000 homes.

This is really incredible when you think about it. After all, the game didn't mean anything; even if Cutler had crashed and burned it wouldn't have hurt the Bears much. Nor would the Broncos have won anything beyond brief satisfaction -- and really, what good is preseason satisfaction anyway? That seems pretty hollow.

Not to mention the fact preseason games are only marginal predictors of how well teams will play in the NFL season. It's too unpredictable for preseason games to reveal anything. Nothing was on the line.

Naturally, that didn't stop people from burning Cutler jerseys and booing him all game and spending their Sunday nights transfixed on the TV for a game that barely exists, statistically, when you really think about. Which is a pretty good indication of not only how the NFL is doing at large, but how crazy-excited Bears fans are about 2009. Just wait until the real games start.

Eamonn Brennan is a Chicago-based writer, editor and blogger. You can also read him at Yahoo! Sports, Mouthpiece Sports Blog, and Inside The Hall, or at his personal site, eamonnbrennan.com. Follow him on Twitter.
Copyright FREEL - NBC Local Media