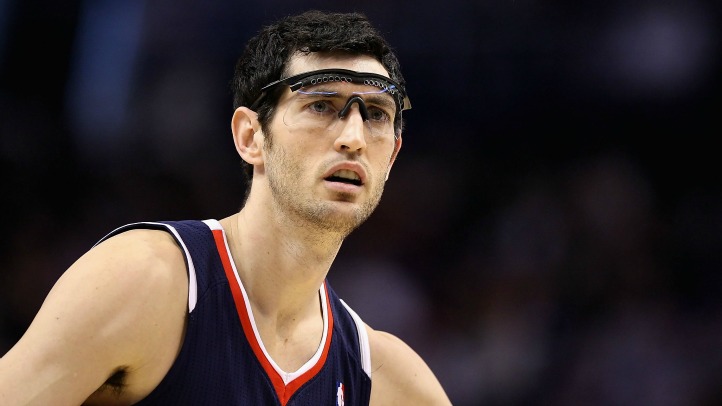 The Chicago Bulls season opener is six days away and the team has just one more preseason tune-up on Friday against the Indiana Pacers in South Bend. The team made two cuts on Wednesday – guards Marko Jaric and Ryan Allen – to trim their roster to 13 players, ahead of the Monday deadline for teams to set their opening day rosters.
After struggling early in the preseason, the Bulls have looked much better over their last three contests, but as has been the case in Chicago over the years, injuries to key players continue to be an issue. Exacerbating the situation is a lack of overall team depth, particularly at the point guard position.
Already down their best player in Derrick Rose, Kirk Hinrich, who was brought in to man the lead guard position in Rose's absence, has already suffered two injuries during training camp and the exhibition season.
Hinrich missed last week's game against the Milwaukee Bucks with an injury to his right thumb, and exactly one week later against the Oklahoma City Thunder, "Captain Kirk" played just under 15 minutes before sitting out the second half with a groin injury.
Hinrich was back in practice on Wednesday and Tom Thibodeau described the injury as a "tweak," but an injury to their best player at the point with the start of the regular season just around the corner is a legitimate cause for concern. Hinrich's backup is Nate Robinson and his backup is rookie Marquis Teague who is still trying to find his way as a pro.
Rip Hamilton knows how serious a groin injury can be and he said as much to ESPN Chicago on Wednesday.
"It's tough," Hamilton said. "Because you want to be careful with it. A groin can last you [a while.] It can linger. You just want to jump on it as quick as possible, and the one thing that was good with [Hinrich] was he didn't come back and play the second half. Sometimes your adrenaline will allow you to say, 'Nah, I don't want to sit down, I'll figure it out at the end of the game,' and that's what most players do and I think [the trainers] did a great job of really jumping on it early and saying, 'All right, shut him down and let's jump on it and hopefully get him right, right now.'"