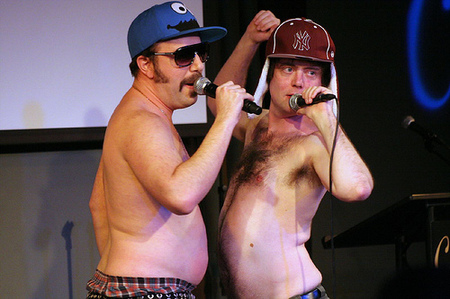 This week's Chicago Improv Festival will be a little less international than originally anticipated.
Several European ensembles and various individuals were forced to cancel appearances due to flight cancellations and delays.
Stockholm's Improvisation & Co, Paris' Eux Improk, the Oslo/Toronto duo Tale and Nick and at least one member of Amsterdam's Boom Chicago have all been forced to wait for the smoke to clear.
Despite the cancellations, there'll be plenty of improv to see at the festival this week with more than 70 acts planned on 12 stages through April 25th, including a number of international acts that were already slated to appear.
Click here for a list of performers and ticket information.