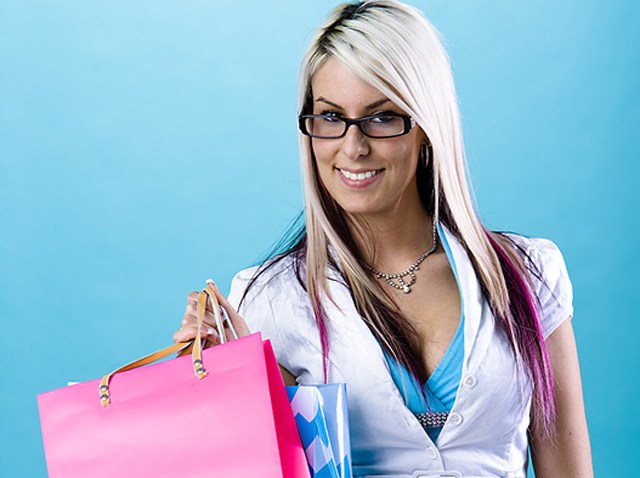 Chicago-native and self-published author Kathy O'Leary knows a thing or two about saving some bucks after years of being on a budget, and she's talking all about it in her first book, "Diva-Tize: Frugal is the New Black: A Diva's Guide to Thriving in the Recession and Beyond." We picked her brain on how to shop, eat and date in Chicago -- for less.

Where are your favorite places to shop in Chicago on a budget and why?
There are 2 wonderful resale shops that I love. Designer Resale of Chicago on Dearborn and LuLu's At The Belle Kay on Lincoln Avenue. I've found items from every designer you can think of at super-low prices. Also there is a great store called Two Sisters. If you buy a dress you can rent all of the accessories and then just return them. All of their dresses are under $100 and they have a location in the city and one in the NW suburbs. So you can keep changing the look of that one dress with all different accessories that you rent and return.

What are some of your favorite places to dine and drink?
I really love Bandera restaurant in Michigan and Ohio as well as Tapas Barcelona in Evanston, Cheeseburger in Paradise in Des Plaines and I'm crazy for Big Bowl. I love to have a glass of wine where there is outdoor seating to allow for people watching.
What about some activities/favorite things to do that don't cost a thing?
I love to take a section of Chicago and do a walking tour to explore and soak up the culture. I recently walked through the area known as Little Italy.

What are your tips for making the most of your money while living it up in Chicago? >
When in Chicago, walking is the best way to really see things. However, I always recommend to either take a bus or the "L". Purchasing the one-day or three-day pass is a great way to travel all day with unlimited rides and not spend much money.

What about for guys taking a girl out on a date? Are there ways to save money without looking cheap? What are some great spots for that?
I would recommend that the guy suggest to his date that they sample appetizers at three or so of his favorite restaurants, just like a dine-around. He can say something like. "Oh, I just love the so and so appetizer at this place and the so and so appetizer at that place. It will be fun and exciting and several different restaurants will be experienced. Since entrees are not purchased but only appetizers a lot of money will be saved. However the experience of the evening will be wonderful (not to mention the fact that the guy went to so much thought will really impress the girl).

What's the craziest thing you've done to save a buck?
To clean out my house a bit and to make some extra money, I had a really great garage sale and sold a number of items from my closet. The next week I was out shopping at a resale shop and I bought back one of my own items. I bought it back from the resale shop because I knew I would never get a better price

What are some key pieces you can implement in your wardrobe that will make a big difference without diluting your entire life savings?
You need a crisp white shirt, a nice black blazer, a great pair of jeans, a wonderful handbag, a neutral pair of pumps and a white t-shirt. All of these items can be found at stores at reasonable prices. If you wait until the end of the season, you will realize even more savings.

In honor of Sex and the City 2 coming out, if you were really on a budget, what would you rather buy, Vogue or dinner?
Vogue or dinner? That is a difficult question. I would have to say Vogue if it were priced absolutely within my budget….. and a salad!