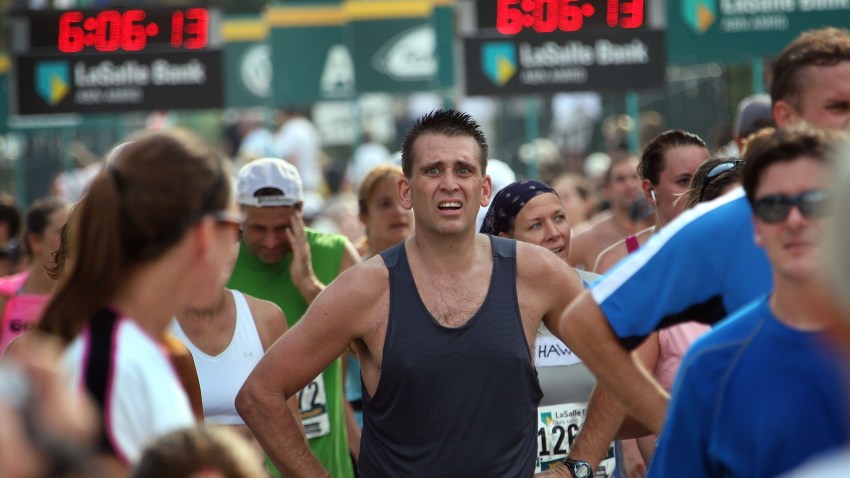 My relationship with running is much like my relationship with Chicago. Exercise has been a constant in my life for years, and Chicago has always been a strong magnet for this suburban girl. But I've never truly explored either to the fullest.
I've run recreationally since high school, logged miles on the treadmill, frequented trails at my alma mater, and even completed a half marathon in 2011. For me it's always been about enjoyment and staying in shape, rather than reaching a personal goal. At the same time, I've always felt a kinship with Chicago after growing up in the Western Suburbs but haven't had the opportunity to immerse in its day to day culture.
All that changed when I recently moved to the city, and dived back into running, and here on the Stride blog I aim to take you with on a journey through he City's Running Culture as I peel back its layers.
Here's what I've already learned. There's a grwoing, passionate network of runners who live here.
You can see them exploring trails, joining group runs, testing products, and staying as up-to-date on all the events and info you should know as a Chicagoland runner -- all the same things I'm going to be collecting on this blog.
I'm exploring Chicago and running with new eyes, so I want to learn from you too!
If you disagree with my recap of a race, tell me how you feel. If you want me to check out your hidden gem of a running group, let me know. At any point, when you know better than I do, speak up! What I love about both the running community and this incredible city is the camaraderie in each that you can't find anywhere else. So let's harness that Chicago spirit and that team mentality, and bring them here to spark some conversation.
I'm looking forward to exploring running and Chicago in ways that I never have before, and I want to hear from you! I'm excited about this journey and I can't wait to hit the ground running.