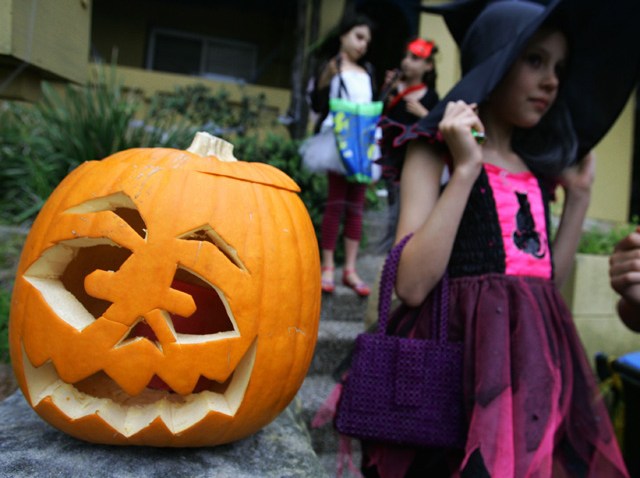 Halloween comes alive in Highwood!
The Great Highwood Pumpkin Festival began Wednesday with a mission to carve 32,000 pumpkins. Highwood is attempting to break the current Guinness Book of World Record set in 2006 of 30,128 by Boston, MA.
To break the record, Highwood must log every jack-o-lantern carved and each one must be witnessed by at least two people.
Organizers will be hand from 3 p.m. to 8 p.m. at Highwood City Hall, 17 Highwood Avenue, Wednesday through Friday. Saturday pumpkin carving begins in the morning and will last until the big lighting ceremony at 6:30 p.m.
Each pumpkin costs $2.50 and can be taken home after Saturday's event.
The four-day Great Highwood Pumpkin Festival will also include artists, antique dealers, jewelry and gourmet food.
Sheridan Road will be closed between Highwood Avenue and Webster Street Friday and Saturday.
Don't miss the pumpkin-carving group's appearance at Studio 5 in our 9am show Saturday to show off some jack-o-lanterns.