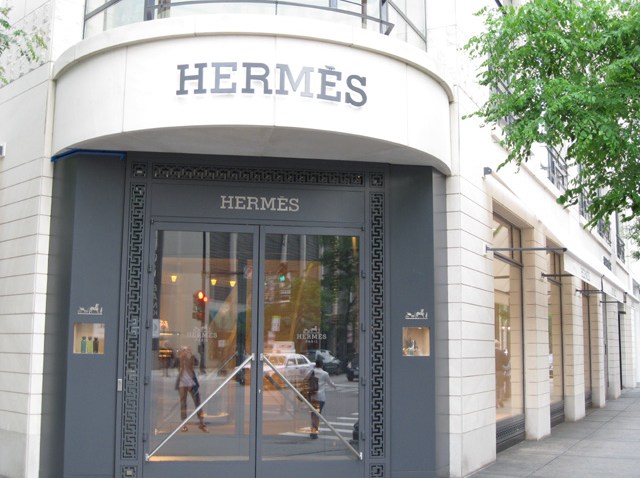 Recession be damned, it seems the demand for fashionable French goods is on the rise.

So much so that uber-chic Oak Street resident Hermes decided to up their real estate ante in the Gold Coast (25 E Oak St). The fashion gods have upgraded to a much bigger, roomier, and may we say, even more luxe spot right smack dab in the former Barney's New York space on Rush and Oak Streets.

The new flagship digs is 6,000 square feet of pure luxury, chalk full of leather goods, perfumes, ties, men's and women's ready-to-wear, jewelry, shoes and even an equestrian line (the company began in the 1800's making harnesses and saddles, after all).

And, of course, they'll have an even larger and more impressive selection of signature silk scarves to drool over.

The interior, designed closely after the original Hermes in Paris, features contemporary French design with oversized windows, mosaic tiling and – more importantly – extra room for super expensive, chic merchandise.

In honor of the new store, the brand has also whipped up a limited-edition Chicago scarf, called the Paddock, available only in-store at the new location. It comes in four colors, made out of pure silk, and will sell out fast, so if you want one, get it now. In fact, for $375, why not pick up a couple. This is an investment piece people. History in the making.

And if not the scarf, we're sure you'll find plenty of other things in the store to make you say ooo la-la.