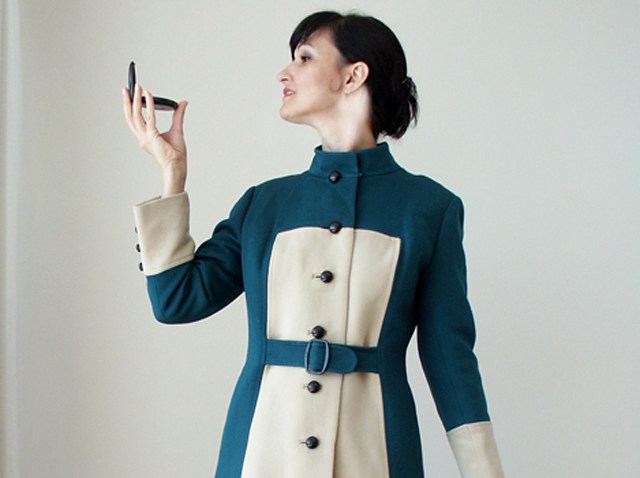 "Do you like the good stuff," she asked. "Because we have the good stuff."
At first blush, it may seem like Barbara Nell, the owner of The Daisy Shop (67 East Oak St), is involved in some shady business. But as it turns out, the good stuff, is "couture."
You may, however, leave on a high after experiencing this women's designer resale shop that feels like a little old (yet very fashionable) lady's closet, complete with a little not-that-old lady. The petite and charmingly feisty Nell is the type of woman you'd expect to say "dah-ling," but she's more practical than that. She knows style. No nonsense.
Second-hand designer cocktail dresses, Valentino gowns, slacks, skirts, sequined and tailored jackets, pearl necklaces, fur-detailed coats, and satin Chanel purses decorate Nell's small space –- and they're all in pristine condition. The tidy store is indicative of Nell's talent for picking and choosing the best merchandise and accepting nothing less than flawless pieces.
The lack of flaws, however, means that this these pieces aren't being given away for bargain basement prices. It's inexpensive compared to retail prices, but The Daisy Shop is for serious shoppers willing to throw down cold hard cash for their favorite couturiers. And Nell has them all.
They're also easy to find, because every piece and every sale is available online, at www.daisyshop.com, making it easy for the more thoughtful shopper to peruse and mull over her selections at home.
But just trust her. It's definitely the good stuff.
Hannah Fraser-Chanpong is a contributing writer for CheekyChicago.com.