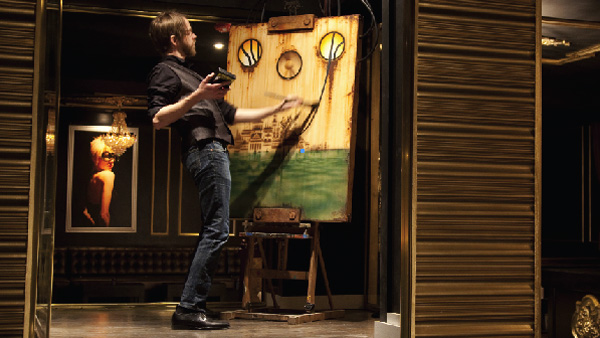 A few months ago, there was a lot of reaction to a story we ran on this site called "What's in the Box?"

It referred to Veil, a new West Loop club that was set to open in the space formerly occupied by Reserve.

Well, the planned mid-April opening has come and gone and the name has changed -- it's now called Theatro -- but the odd "box" concept that had people buzzing, remains.

Theatro (858 W. Lake St.), a new theatrical ultra lounge, is set to debut on Friday.

The owners are calling the performance box the first of its kind in Chicago. It's the visual centerpiece of the club, and is designed to entertain party-goers with something new and unpredictable each week.

So what's in the box? Guess we'll find out in a few days.