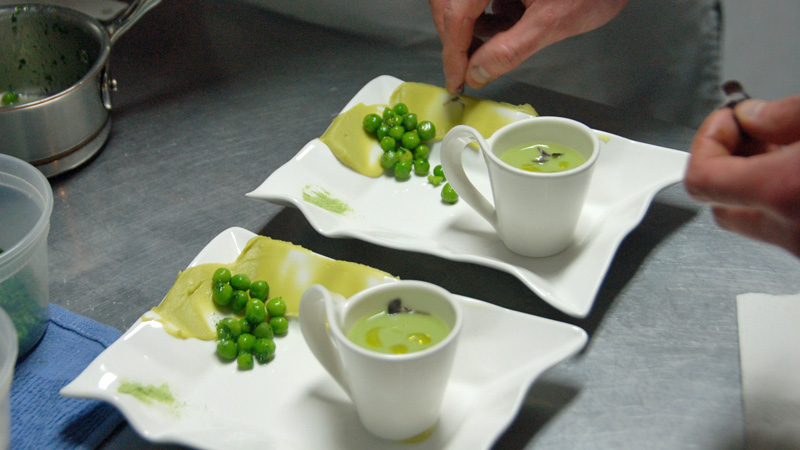 Dear Olympians no longer coming to Chicago in 2016,
We hear you're headed to Rio. Lovely beaches. But when it comes to cuisine, they've got nothin' on Chicago. Allow us to explain what you'll be missing.

Besides our unparalleled deep dish (Uno's, Gino's East and Lou Malnati's) and hot dogs (Wiener's Circle), you can get more or less anything you have a hankering for. If you are smitten with eating pizza or dogs, check out Hot Doug's, where you will be amazed at what one man (Doug Sohn) can achieve with exotic, encased meats -- or Great Lake for pizza so good, GQ named its Mortadella Pie the best in the nation.

As for fine dining, Charlie Trotter's is the standard. These days, rising stars, including Grant Achatz, help keep Chicago on the map (he arguably has the No. 1 restaurant in America with Alinea). But people like Laurent Gras (L20), Koren Grieveson (avec), Michael Carlson (Schwa) and Graham Elliot Bowles (Graham Elliot) are making their own waves.

Hell, we can't talk about food without mentioning Paul Kahan (Blackbird, Publican, avec and his soon-to-open, unnamed taqueria), Oprah's pal Art Smith (Table 52), Shawn McClain (Spring, Green Zebra, Custom House), Ryan Poli (Perennial), Homaro Cantu (Moto), Rick Bayless (Topolobampo, Fronter Grill, Xoco), Rick Tramonto and Gale Gand (Tru), Giuseppe Tentori (Boka) or Carrie Nahabedian (Naha). We have underground artists, like Shin Thompson of Bonsoiree, and our own Top Chef (and Drunken Goat) in Stephanie Izard.
Damn, if we keep going, this list will just be a who's who of Chicago's gastronomic greats.

But Chicago isn't just about big names. This is a city of neighborhoods and immigrant populations. We have incredible Korean food in Albany Park, Mexican in Pilsen, Vietnamese in Uptown (a.k.a. Little Saigon), Eastern European in Ukranian Village, Italian off Taylor Street and Greek in, well, Greektown.

And when it comes to drinking, we claim the world's youngest female master sommelier in Alpana Singh and some of the best mixologists, like Adam Seger (Nacional 27) and Toby Maloney (Violet Hour)—and, like we said, Chicago is made up of neighborhoods and with enclaves come great taverns.
So whatever you're in the mood for, whether that be gourmet fare or made-to-order pizza, craft beer or Pabst Blue Ribbon, Chicago will fill you up. And have you coming back for more.
Too bad you're not coming here in 2016. We just wanted to feed you.
Much Love,
Chicago