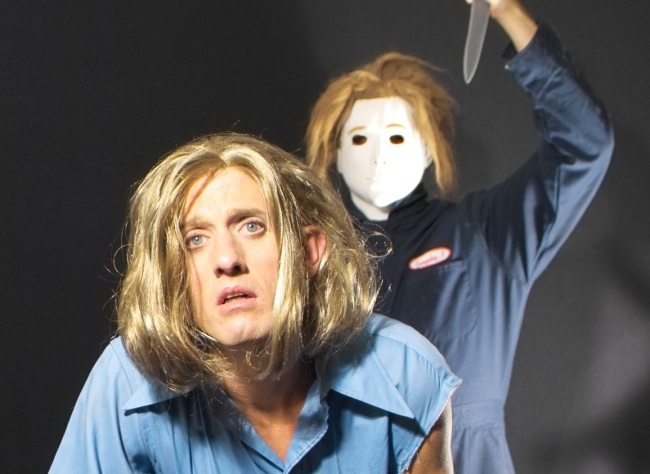 CAMPED UP CLASSICS: John Carpenter's classic "Halloween" gets camped up at Mary's Attic in The Scooty And JoJo Show's musical adaptation. Co-creator Scott Bradley has made a name for himself by camping other horror-movie classics like Alfred Hitchcock's "The Birds." 5400 N. Clark St.; Andersonville. 8 p.m. $15 to $20.
NERD ALERT: Author Ethan Gilsdorf stops by Quimby's to talk about his new travel memoir/online-gaming exposé, "Fantasy Freaks And Gaming Geeks: An Epic Quest For Reality Among Role Players, Online Gamers, And Other Dweller Of Imaginary Realms." A "geek trivia contest" follows the reading. 1854 W. North Ave.; Wicker Park. 7 p.m. Free.
I'M GONNA GET YOU, SUCKA: The Brooklyn-based circuit-benders Suckers bring their futuristic yet primitive sound to Subterranean, with openers Tirra Lirra and All The Creatures Of The Sea. They're like MGMT, but only kookier. 2011 W. North Ave.; Wicker Park. 8:30 p.m. $10. 17 and older.