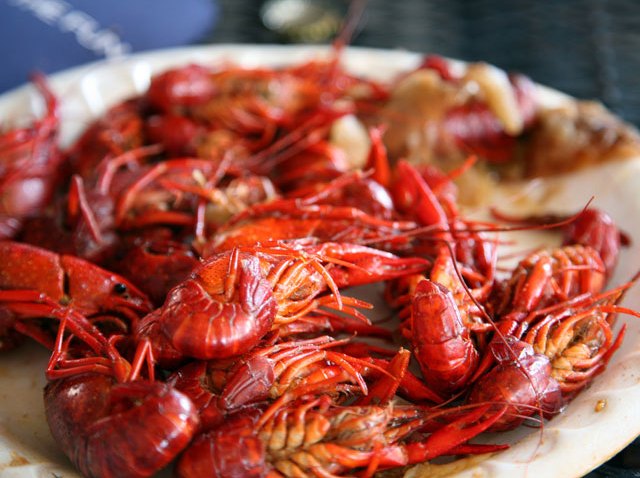 Chicago may be hundreds of miles from the oil spill in the Gulf Coast, but that doesn't mean we're safe from the ramifications of the disaster.

Humana Inc., a sponsor of the Taste of Chicago which offers the Humana's Healthier Choices menu and map, worked with Lagniappe-Creole Cajun Joynt to replace the crawfish boil and will be offereing a pulled pork sandwich in its place on the festival's Humana Healthier Choices menu.

"The crawfish boil had been a really popular Humana Healthier Choices menu item during the public preview, so we were really excited to have it at the Taste," Humana spokeswoman Lindsey Minella said. "Unfortunately, because of the spill, Lagniappe's wasn't able to order enough to keep up with demands."

Among the fried and calorie-heavy entrées at most of the Taste booths, Humana strives to offer healthy options, only offering entrées with 450 calories or less.

"We had to work with the restaurant to find another healthy option at the last minute," Minella said. "Luckily we were able to come up with something on time."

Lagniappe-Creole Cajun Joynt, booth 50 at the Taste, is a Cajun place with New Orleans-style food. Minella says the restaurant's management was notified only days ago that they would have to make a last-minute menu change.

The Taste of Chicago starts Friday on Michigan Avenue and Congress Drive. To learn more about the Humana Healthier Choices being offered at this year's festival, and to download the free map, please visit http://www.humana.com/tasteofchicago/.