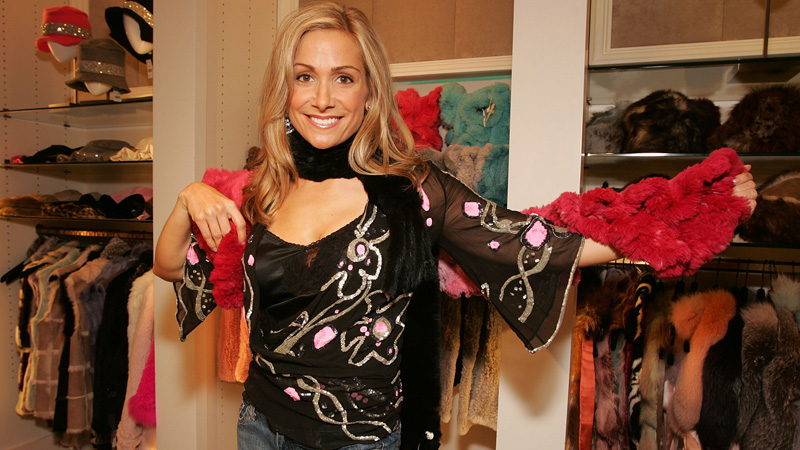 Getting photographed wearing the same dress twice? As if.

You don't have to have a celebrity-style paycheck to have a rockin' wardrobe these days. You just have to have fashionable friends.

Little Black Dress Wines has created the "Closet Swap," an event concept that turns one woman's old boring dress into another woman's perfect frock. The wine brand and former "Bachelorette" star Jen Schefft have teamed up to offer Chicago's cash-strapped shopaholics an alternative for blowing all your earnings on an LBD.

They're challenging women to host their very own fashionable, affordable girl's night in by taking old duds (underused clothing and accessories) and trading it with their friends, all while giving back to charity.

They've created a list of Ten Easy Steps to hosting a Closet Swap right in your own home.

What does it take to host a shindig of this calibre? Friends and clothes, um, and some vino.

As guests arrive, welcome them with a glass of wine, collect their entry fee (for charity) and take their swapping items to the designated Closet Swap space. When there's a lull in the "chitchat," have them pick numbers and let the swapping begin! Review the ground rules and direct guests (a couple at a time) to enter the closet swapping area, where they have free reign to try on clothing and accessories and take an item. While not shopping and swapping, guests can mix and mingle, toast their friends, and rave about their new fashion finds.

You'll find all the steps to preparing to host a Closet Swap in detail, as well as more information on the concept, at www.littleblackdresswines.com

Time to get your swap on.