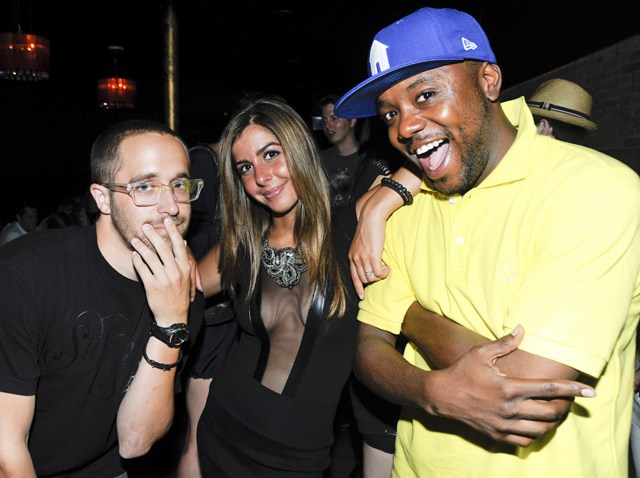 Lollapalooza veterans know that the party is only getting started at Grant Park. Official and unofficial parties are will be going off all over the city, many including sets from bands playing the festival.

One of the hottest sets promises to be Stones Throw and Fool's Gold Records disco boogie and house music afterparty at Spy Bar Friday night. It's the same group that threw a legendary party at April's Coachella festival, and the Lolla version won't disappoint with the likes of A-Trak, Mayer Hawthorne and Holy Ghost spinning all night long. (more information)

Crimson Lounge proved it knew how to throw an after-party when Kid Rock rolled into town last weekend, so expect more shenanigans during Lolla. The lounge, located in the Sax Hotel, will host the official Black Keys after party from 11 pm–2 am on Friday, and the official Edward Sharpe and the Magnetic Zeros after party on Saturday.

If you're looking for a Lady Gaga sighting, your best bet might be to head to Berlin on Thursday. The Boystown joint is throwing the Freak Ball w/ Lady Starlight, who also happens to be Lady Gaga's Tour DJ. Will Miss Gaga show up? You'll have to show up to find out.

HUB 51's basement lounge SUB 51 will be bumpin' all weekend long, with special guest DJs Thursday through Saturday. We suggest you "get familiar" on Thursday with DJ Clinton Sparks, who has worked with pretty much every big name artist in the rap industry and is known for his stellar mix tapes.

That's just the tip of the iceberg. For a comprehensive list of official and unofficial after-parties, log on to TimeoutChicago.com.


Stones Throw vs Fool's Gold from Mr Goldbar on Vimeo.