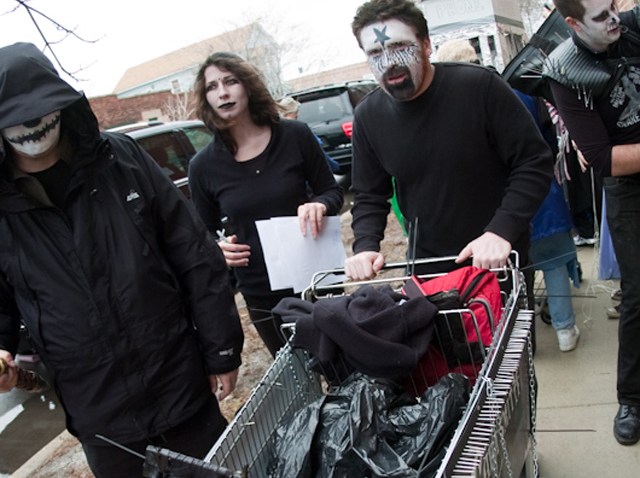 It's not too late to sign up for the Chiditarod, the annual race that combines elements of the Alaskan Iditarod and more than a few elements of shenanigans and tomfoolery.
The costumed race and pub crawl goes down on March 6th this year, but despite appearances, it's actually a food drive designed to combat hunger.
Instead of dogs and sleds, people and shopping carts make up this race. Teams of five must devise their own route and hit a certain amount of checkpoints in order to be declared a winner.
The carts are pulled doggy sled style by four people in front holding on to ropes, and one person at the back steering. Sabotage is legal and encouraged along the way.
Teams can register right up until race day, but it's cheaper to do it beforehand.
And despite all the crazy robots, stuffed animals and questionable costumes along the route, the ultimate goal is to raise money for the Chicago Anti-Hunger Federation.
So get your dawgs and mushers together. There's a race to be run.