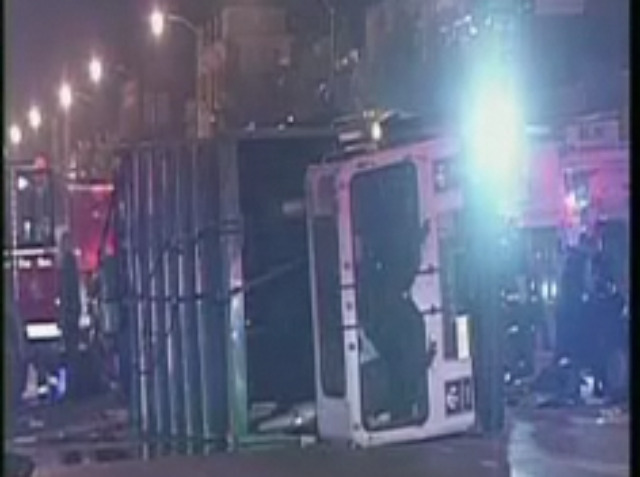 Two people are dead and two more are recovering from serious wounds after a private garbage truck tipped over on a passenger car in Logan Square.

The truck tipped after the car collided with the salvage truck, said Police News Affairs Officer Ronald Gaines.

The crash occurred around 3 a.m. at Central Park and Fullerton Avenue.Several people injured in the crash had to be extracted, a Fire Department spokesman said.

Michael Tate, 30, of the 2400 block of N. Monitor Avenue, was pronounced dead at the scene. Marc Duncan, 27, of the 600 block of North Drake Avenue, was pronounced dead at 3:34 a.m. at Advocate Illinois Masonic Medical Center, according to the Cook County medical examiner's office.

Autopsies are scheduled for later Wednesday.

The police Major Accident Investigation Unit is investigating.