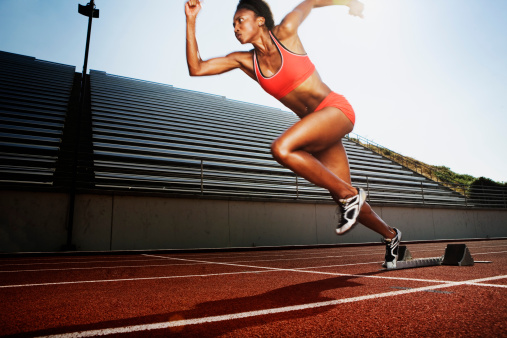 Now that the Polar Vortex has passed, hopefully we'll soon see some more runners out on paths and streets.

Don't let the cold weather dissuade you from lacing up your sneakers, and for a dose of Friday #StrideInspiration, check out this quote from children's author Wendelin Van Draanen's book The Running Dream.
"That's the funny thing about running. The deceptive thing about it. It may seem mindless, but it's really largely mental. If the mind's not strong, the body acts weak, even if it's not. If the mind says it's too cold or too rainy or too windy to run, the body will be more than happy to agree. If the mind says it would be better to rest or recover or cut practice, the body will be glad to oblige."
So overcome your mind's weekend mode and enjoy a brisk run! If you're in need of a bigger dose of inspiration, you can check out The Running Dream in its entirety-- a fictional story about the journey of a young track runner after losing her leg in a car accident.
What's inspiring you this week to stick to your training plan? Let us know on Twitter at @StrideNBC with the hashtag #StrideInspiration!