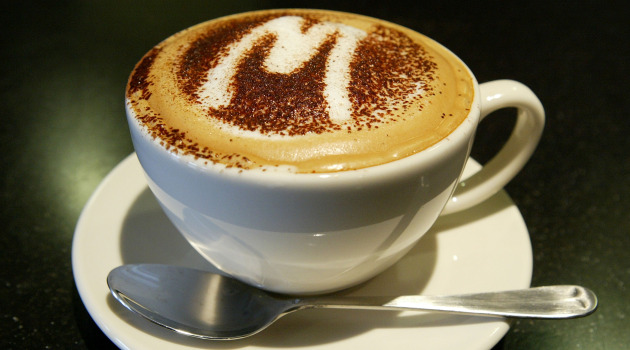 There isn't anything that will warm your cockles on a Monday morning much better than a great cup of coffee -- except maybe a free one.
McDonald's will offer customers a free iced or hot mocha every Monday from 7 a.m. to 7 p.m. from July 13 to Aug. 3, the company said Thursday.
The complementary beverages are smaller than the "small" 12-ounce size available for purchase. You get a free 7-ounce iced mocha or an 8-ounce hot mocha, and they're only available on Mondays.
"This is one of the largest sampling initiatives we've taken on as a company," said spokesman Neil Golden in a statement.
The free mochas might also be an effort to counter some bad press McDonald's has been getting lately over the way it slaughters chickens for its restaurants.
McDonald's has been touting its new espresso-based drinks since last summer when the chain began introducing them to menus in all the company's U.S. locations. The nation's No. 1 hamburger chain has said the drinks are already adding to its revenue.
McDonald's shares fell 21 cents to $56.83 in morning trading.
Copyright AP - Associated Press