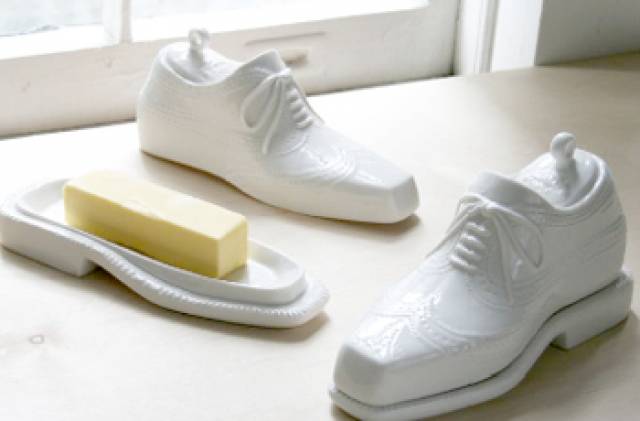 DAPPER DINERWARE: A glazed porcelain brogue butter dish by Jonathan Adler becomes a kooky addition to the dinner table. It's crafted from high-fire porcelain and finished with a gloss-white glaze. $64. Available at Jonathan Adler.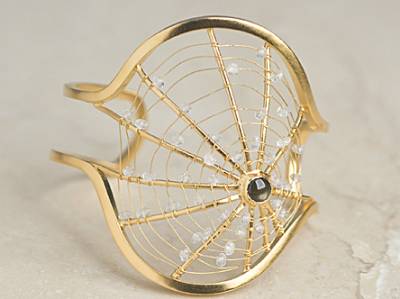 WEB OF STYLE: Weave a web of jealousy with the Spider Web Cuff in Gold by Julia Failey. When others see you sporting this bracelet with White Topaz woven around a Black Star Sapphire, they'll want it too, yo. Get it at Julia Failey.
PUT YOUR FEET UP: The sought-after Missoni fabric is draping furniture now, too. Oh joyeous day. In this case, it's a round ottoman with signature Missoni print and embossed leather strap.
Available at
Stitch Chicago
.