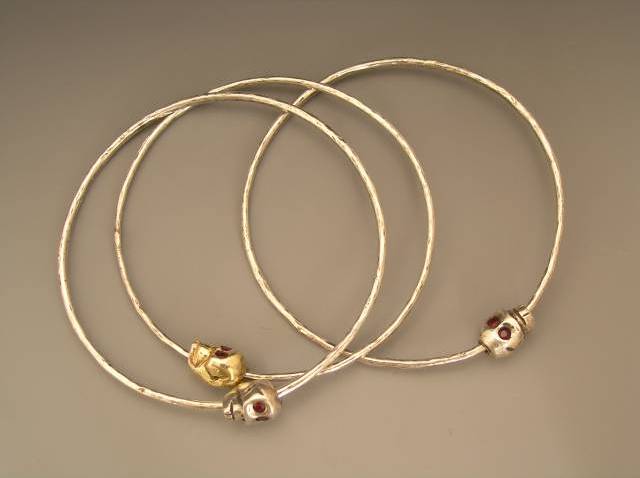 Chicago is known for many things, but thanks to a host of emerging designers, the city is also starting to gain notoriety in the fashion industry.
Case in point, native jewelry designer Robin Wiess of Robin Lynn Designs, whose handmade jewelry collection is selling out in stores across the county.
After learning the ins and outs of working with metal by spending her days in a clock shop, Wiess discovered a talent and an artistic eye for working with metal. She headed back to school to specialize in the subject matter and after years of teaching others, decided it was time to take a risk to pursue her talent by launching her line in last year, beginning with an insanely popular line of intricately crafted butterfly necklaces.
Her pieces -- which she describes as raw, distressed and symbolic-- are handmade by Lynn herself using various forms of quality metal, fair trade diamonds and semi-precious stones like citrine and rubies.
The designer also uses an oxidation process to give each piece a vintage look, and pieces can be further personalized by adding inscribed words.
Wiess' pieces range from $150-700, and can be found scattered around boutiques right here in Chicago, including Sofia Vintage, ENAZ, Pearl Gallery, and Luna Boutique.