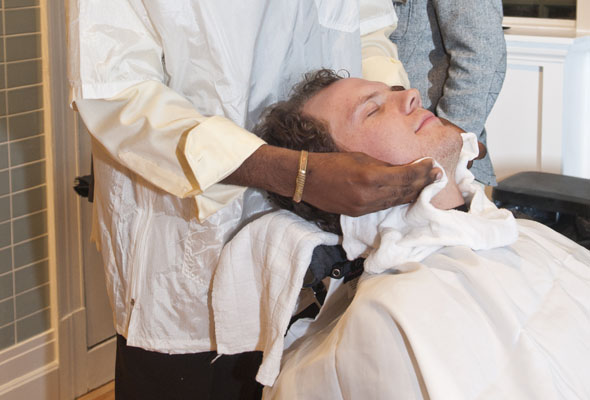 Men's lifestyle boutique Haberdash is bringing back the old fashioned concept of the hot shave by offering a sweet deal every week.
The River North boutique, which is known for their chic selection of clothing and accessories for the modern man, has announced they will offer a straight razor shave every Saturday afternoon (special runs from 12pm-5pm) for a mere $15.
Sit back, relax and get a smooth shave by a seasoned barber while you lounge in a vintage barber chair. Walk ins are accepted, or make an appointment by calling 312-646-7870.
Old school experience without the modern day prices -- sounds like a "smooth" move to us.