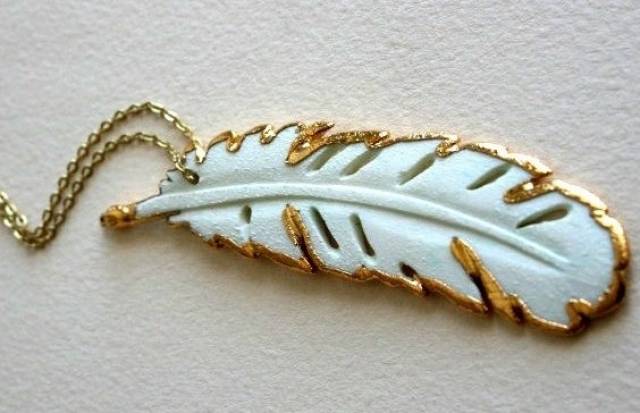 BIRDS OF A FEATHER: A large carved bone feather dripping in 24kt gold edging is an unexpected but fabulous addition to a vintage brass chain necklace. Available at Laura Lombardi Jewelry.
SHEEPSKIN HEAVEN: If the site of an UGG makes you cringe but you can't help be jealous if those individuals wearing the things, check out this
Classic Cardy style from UGG
. It's a crochet knit upper and a sheepskin sock liner with a cuffed down or buttoned up option.
Get them at
Lori's Shoes.
GENTLEMAN'S NIGHT: There's a lot of sales for the ladies, but this upcoming sale at
Macy's
is just for men. Preview the season's fashions and get 20 percent off purchases in clothing, 15 percent in shoes.
Thursday at
Macy's,
5-8 p.m. 111 N. State St.
Bored at work? Got a tip? Bored at work? Email your shopping suggestions to Kim Peiffer at kpeiffer@gmail.com