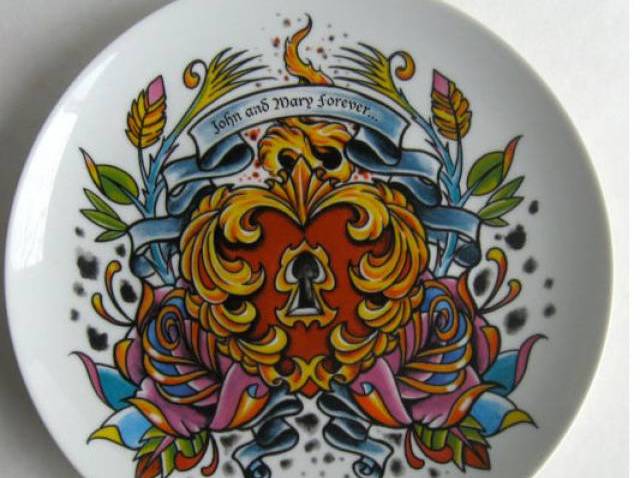 TRAMP STAMP: Getting inked has never been less invasive. Instead of subjecting your arm to permanent torture, stick to these full color tattoo dessert plates; they can be customized to say what you want and – even better – you can always hide them in a pinch – unlike that barbed wire tattoo on your arm. $98 for 4; Available at Rust Designs
JUNK IN THE TRUNK: Stop by
Saks Fifth Avenue
on October 26-2 to preview
Oscar de la Renta
's spring collection. Yes, we have a long way to go before winter's over but it's all about the wishful thinking.
700 N. Michigan Ave.
JUST BATTY: Many people would rather do anything than dress up man's best friend in costume, but we couldn't resist mentioning this one. These
bat wings
slip right over your dog's chest and make him feel a little more badass.
Available at
Barker and Meowsky
.