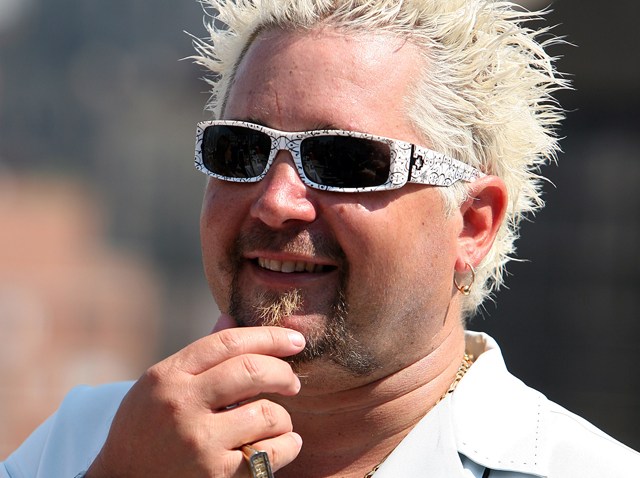 Guy Fieri is the wildly popular, spiky-haired "bro" of the Food Network, and he'll be wearing his usual bowling shirts in Chicago today.
Along with local hot-dog king Doug Sohn (of Hot Doug's), Fieri will perform live in "The Guy Fieri Road Show" tonight at the Rosemont.
Fieri's show features rock music, interactive cooking stations, on-stage demos, a bartender mixing up a 6-foot-tall cocktail, a DJ spinning tunes, and of course Fieri's bigger-than-life personality.
Tickets are still available on Ticketmaster for the 7:00 p.m. event.
If you can't make it tonight, you can still catch up with Fieri this afternoon. The "Diners, Drive-ins, and Dives" host will be signing books at Walmart in Rolling Meadows (1460 Golf Rd) from 11:30 a.m. to 1:00 p.m.
Remember to wear plenty of bling.
Matt Bartosik is a Chicago native and a social media sovereign.
Copyright FREEL - NBC Local Media