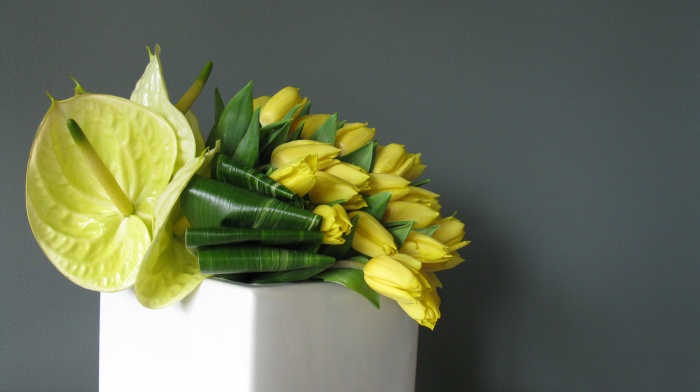 Do you suddenly become all thumbs (and not necessarily green ones) when presented with a bouquet of blooms? Learn your way around a floral arrangement with new D.I.Y. classes offered by Epoch Floral, one of Chicago's coolest event design companies.
The next batch of classes will take place throughout August at Epoch's super stylish River West studio. Taught by co-owner Mike Hines, the intimate, interactive sessions will cover timely topics that flower lovers face. From 6-8PM on Wednesday, Aug. 5 and Wednesday, Aug. 19, budding floral designers can learn the ins and outs of hand-tied arrangements. Hines will demonstrate how to select complimentary flowers and foliage and how to create a structured, architectural design by hand. Vases and flowers are included in the cost ($150 per person), and you get to take home two complete designs.
If you've got a Big Day on the horizon, take part in Epoch's "Wedding Day Do-it-Yourself" course on Wednesday, Aug. 12. Hines will walk guests through creating your own hand-tied bridal and attendant bouquets and boutonnieres. The class, which will take place from 6-9PM, will feature sample tables set to showcase table design ideas, and champagne will be served. The cost ($200 per person) includes flowers, materials and take-home designs.
The classes are limited to eight to 10 people, so you better get growing -- we mean, going. Call 312-226-2968 to stake your claim.
Copyright FREEL - NBC Local Media