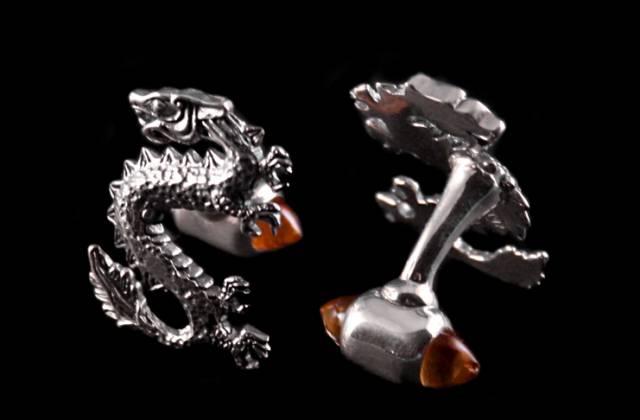 HONORABLE MENTION: Made of 950 silver (2.5 percent more pure than sterling) and capped with citrine bullet end stones, these silver dragons are thought to symbolize nobility, royalty and good fortune -- i.e., that you can still fit into the suit you're being forced to wear cuff links for. Available at Tracey Mayer; 847.217.6647 or online at www.TraceyMayer.com
BEAUTIFUL BURCH: Head to
Neiman Marcus
this Tuesday for a
Tory Burch
trunk show. Check out fall designs of chic dresses and tops, and receive an exclusive Tory Burch leather bracelet if you spend $350 on Tory Burch.
Tuesday, Sept 4; Neiman Marcus, third floor; 737 North Michigan Avenue; 312.694.4016 for more info.
SHIPMENTS AND SALES:
Handle With Care
is offering an additional 50 percent off its summer merchandise right now now. The pickin's might be slim by the time you get there, but it's worth the trip because there's new stuff too. Expected in this week: Fall pieces from Allison Schiller Jewlrey,
Rozae Nicholas
and Big Budda handbags to name a few.
Handle With Care, 1706 N Wells St; 312.751.2929 or online at
www.handlewithcarechicago.com