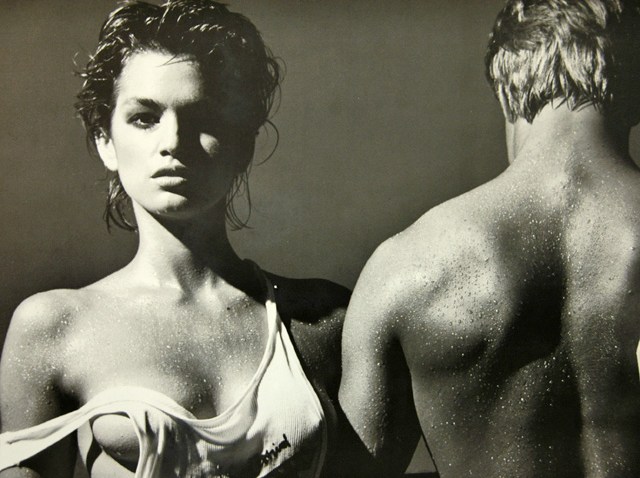 If you're too sexy for your shirt, The Chicago International Film Festival wants you to try on one of theirs.
Celebrating its 45th anniversary, the film festival has launched "The Search for Sexy" contest to recruit new models for the revival of the famous Skrebneski posters.
In the iconic poster series, the Chicago-based photographer shot black-and-white photos of models like Cindy Crawford, Dolph Lundgren and Anna Nicole Smith in damp T-shirts and strategically placed scarves.
As they say, skin is in.
Aspiring models ages 21 and up are invited to an open casting call at the Wit Hotel (201 N State St) at 10 a.m. on Wednesday, September 2.
Twenty finalists will be chosen from the casting and then will be featured on Metromix.com. The public can choose their favorite via online vote. The winner will receive a photo shoot with photographer Victor Skrebneski, an exclusive poster reveal party at Rockit Bar & Grill, and VIP passes to this year's Chicago International Film Festival.
If you can't wait for the auditions, be patient and keep your shirt on ... but just barely.
Matt Bartosik, a "between blogs" blogger, wants to borrow that top. Aren't we friends?
Copyright FREEL - NBC Local Media