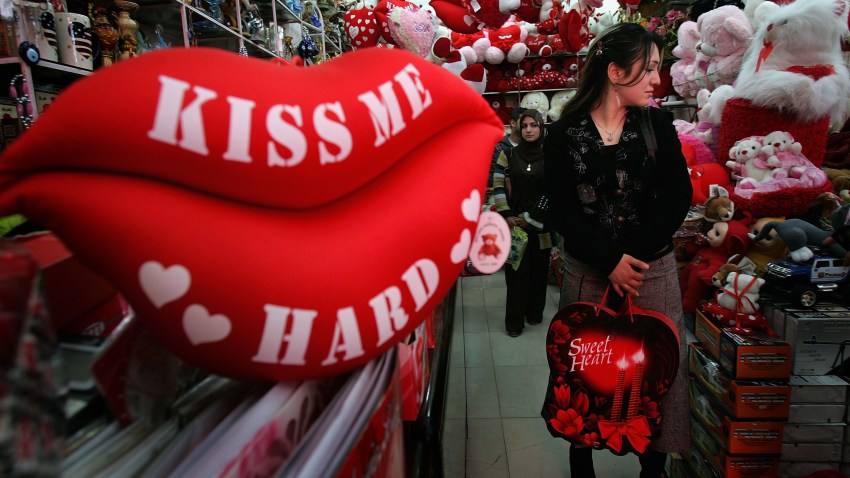 FUNKY BONES: We first stumbled across Ebony Bones! last summer while stumbling around Wicker Park Fest -- and were instantly blown away. Lead singer Ebony Thomas is well-known as British reality soap opera star, but is making waves in the music industry with her frenzied stage presence, wild outfits and aggressive percussion. Check out the buzz for yourself when she hits Green Dolphin Street late Saturday night. 12 a.m. 2200 N Ashland, 21-plus. $10

BUY MY VALENTINE: If simple flowers and chocolate aren't cutting it for a Valentine's Day gift, consider hitting up the first annual Valentine's Market, part of the Randolph Street Market Festival. Organizers promise unique goods from the 1800s through the 1980s. It's 10 bucks to get in, but grab an $8 discount if you purchase online. Sat & Sun, 10 a.m. - 5 p.m. Plumbers Hall, 1340 W Washington.

"SEX" VERSUS SUPER BOWL: Not everyone gives a damn about Sunday's game, and if you're a woman who cringes at the thought of another day dedicated entirely to football, then head over to Simone's in Pilson for the No Boys Allowed Party. Instead of the game, check out back-to-back episodes of "Sex and the City" on the big screens. Now that's Big. 4:30 p.m., 960 W. 18th St.

BOOM BOOM ROOM: We first discovered Dawn Osha Boom when she shocked the judges by stripping down to her skivvies at the Search for the Ultimate Redhead contest last year. She didn't win, but has moved to other pursuits, mainly "Osha Boom's Burlesk Idol." Twelve aspiring striptease artists will compete for prizes before a panel of judges. It's sort of like "American Idol," only with pasties. 11 p.m. Saturday, National Pastime Theater. $15
PARTY WITH A PORN STAR: Enclave is getting a jump on Fat Tuesday with a Mardi Gras celebration Saturday night hosted by adult entertainment actreess Jesse Jane. The club will be tricked out with purple, gold and green themed Mardi Gras floats, and will be serving up Hurricanes, cajun appetizers and a number of Bourbon Street performers. 220 W Chicago Ave, 10 p.m. RSVP for free cover before 11.