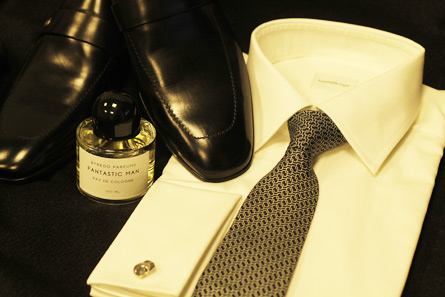 Kim Peiffer is the founder of The Glow List, an online magazine dedicated to fitness, beauty, diet, spa and travel.
As soon as you walk into the Elysian Hotel, it's pretty obvious that someone stylish is running the joint. From the Coco Chanel-inspired chandelier to curtains styled after runway dresses, there's a fashionable theme going on from inside out.
And for guests, staying at such a stylish joint means access to top fashion items at all times, just in case of emergency.
The hotel has just launched the Elysian Style Program, offering private consultations and exclusive access to top designer items whenever the occasion arises.
Created by stylist
Eric Himel
, the program offers private style consultations that will be available to guests before and during their stays. To score access to the program, guests have to book a suite at the executive level or higher. As part of the program, guests will receive in-person and private access to
Himel
, who will share his exclusive Shopping Hot List and work with him with for a complimentary pre-stay consultation. If you want additional styling, for $150/hour, guests can book a personalized styling session with Himel, who has used his skills to score access to top tier-items for A-listers all around the country.
And for those that have a fashion emergency, there's a stylish solution waiting for you. Get yourself one of the hotel's Emergency Style Kits. Available for both men and women, the kit was precisely chosen by Himel, with each piece hand-selected to match the effortless style and spirit of the hotel, elegant with a pop of fun.
Items in the women's Emergency Style Kit range from $15-$1,000 and the men's from $170 to $595. They include last-minute must-haves for looking glam, including a
Donna Karan
Black Infiniti Convertible Jersey Dress, Jimmy Choo Black Gilbert Kid Leather Pumps, MAC Viva Glam Lipstick, Wolford Power Shape Tights and a Red
Lanvin
Ouloulette Clutch for the girls.
The guys will find an Ermenegildo Zegna White French Cuff Dress Shirt , an Hermés Silk Tie, David Yurman Armory Cuff Links,
Gucci
Moccasins and Byredo "Fantastic Man" cologne.
Over the top? For sure. Fabulous? Without a doubt. But then again, if you are staying at the Elysian, you already knew that.