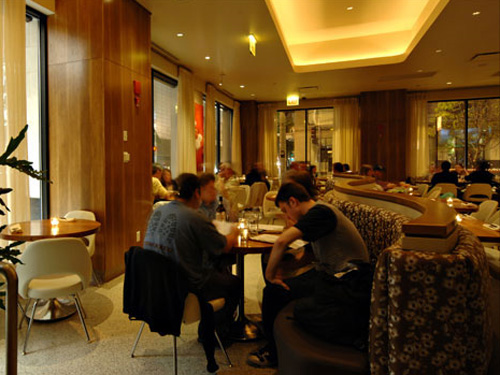 The city's revolving door of restaurants took another turn this week with the demise of Farmerie 58 (58 E. Ontario St.).
The two-level restaurant, which opened almost exactly a year ago, was dedicated to showcasing farm-to-table dishes with a seasonally changing menu.
The 312 Dining Diva reports that a sign in the window says a new concept is coming soon from Slick Design, the same group responsible for Fuel in Wicker Park. The new project is expected to be a 15,000-square-foot, two-level, clubby restaurant that will open sometime in the fall.
According to Dish, Farmerie 58's owner Sandy Yu will turn the first level into a sushi bar and the second floor will be reserved for "casual izakaya, or Japanese small plates."
The restaurant suffered some inner turmoil early on. 312DD reported that the executive chef was fired after the first month over creative differences with the owners.
Republic Restaurant, a Pan-Asian and sushi eatery occupied the space before Farmerie 58 opened.